Memorial Scholarship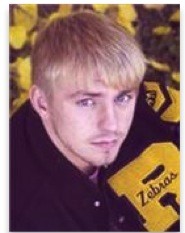 Jordan Shafer Memorial Scholarship

The Rochester Wrestling Family lost a fine young man on August 12th, 2015. Jordan was a 2x TRC and IHSAA Sectional Champ, a 2X IHSAA Regional Runner-Up, and placed 8th at the 2015 IHSAA State Finals. Jordan had just graduated in May and was working on an Associates Degree at Ivy Tech. He planned to use his degree to enter college as a Junior and study Criminal Justice with the hopes of becoming a Indiana State Trooper. To honor Jordan, the RWC hosted the first annual Jordan Shafer Elementary Super Duals in December 2015. Jordan loved working with our youth program and the little guys loved the big fella. The Zebras finished second out of 10 teams.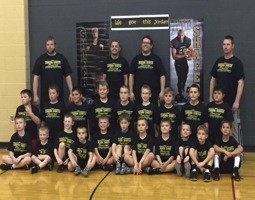 All proceeds go to the Jordan Shafer Memorial Scholarship. In 2016, the RWC was able to provide Aaron Orr with a $1,000 cholarship as he continued his education at Trine University. In 2017, the RWC was able to provide a $1,000 scholarship to Jordan's sister, Rhiley Shafer, as she continues her education at Ancilla College. We were also able to provide all of our little guys a $50 stipend to help offset the cost of the NXT LVL Camp.

If you have a desire to help fund the scholarship, please visit: www.rochesterwrestling.org, go to the pull-down menu under Fundraising/Alumni, click on the Memorial Scholarship page link, and use the PayPal link at the bottom of the page. Lastly, send a message to me through PayPal or our webpage, letting me know those funds should be used for the scholarship. If you prefer to send donations by mail:
Rochester Wrestling Club
1390 West 6th Street
Rochester, IN 46975
Make checks payable to the Rochester Wrestling Club and memo to the Jordan Shafer Memorial Scholarship. You can directly donate to the scholarship or you can help offset the tournament costs by sponsoring the placement trophies, sponsoring t-shirts, or paying for one or more officials. Jordan was a very special kid and we are looking forward to hosting our 3rd Annual Jordan Shafer Memorial Duals in December 2017!